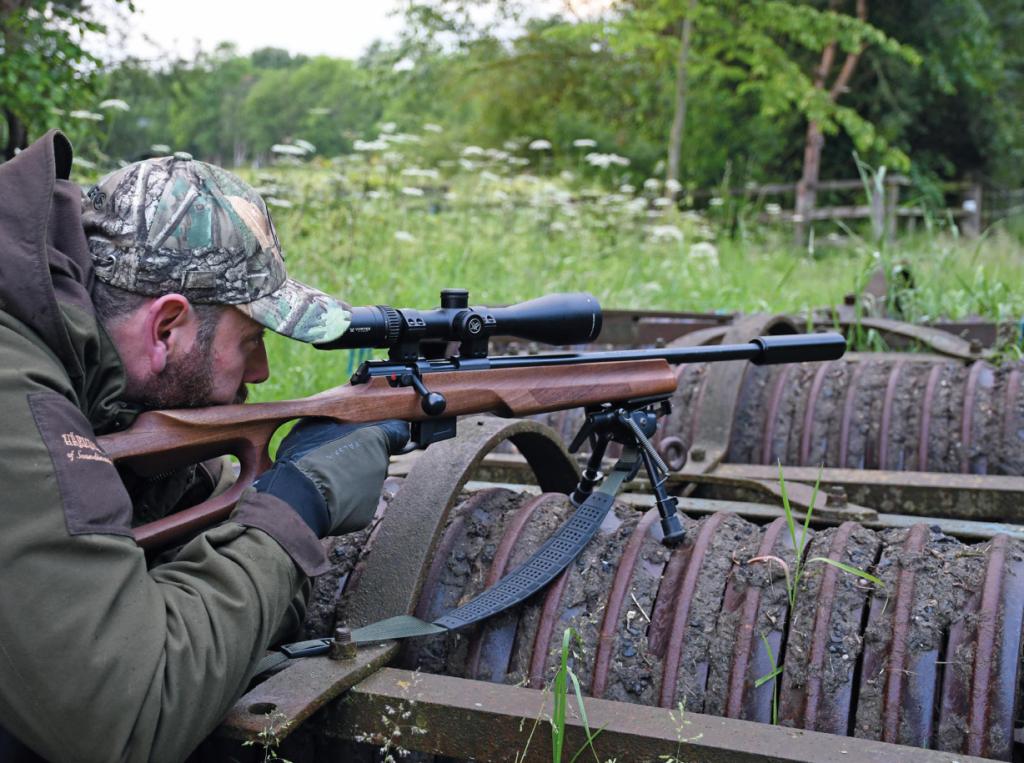 Anschutz's latest 1761 is a premium walnut stocked rifle. It shows a long forend as well as length of pull, making it ideal for taller shooters and precision shooting from prone.
The bolt shows three symmetrical lugs and a 'QPQ' coating for one of the smoothest actions on the market, with superb, fingertip light bolt handling and controlled ammunition feed to the chamber. The 18" barrel choice is optimum for the .22 LR cartridge at longer ranges.
One downside is the smaller mag capacity at 5-shots, from what is quite a large, polymer base magazine, whose external dimensions don't continue internally. However, if you want the finest, modern, straight-grained walnut stock layouts and blued steel, the Annie is hard to beat.
A lighter sporting stock variant is available at a lower price and doesn't sacrifice left side geometry. It would be my preference as it allows ambidextrous shooting from the best available support position at the time of the shot. There isn't a dedicated left-hander.
Anschutz match triggers are of a high, competition standard and fully adjustable. Here, weighted at 815-grams, with single-stage pull, I had no desire to tinker with perfection on this gloriously predictable unit. The reach to the vertically grooved, 8mm wide blade within its spacious guard, was excellent.
The free-floating barrel remains so in all conditions, but the lightly oiled stock finish showed water spots and swelling after trips out in the rain, so would benefit from beefing up from the factory.
Overall, a definite go-to gun for precision prone rimfire and taller shooters wanting classic materials with updated styling, combining old and new.
Price: £1495
Contact: RUAG Ammotec UK - www.ruag.co.uk